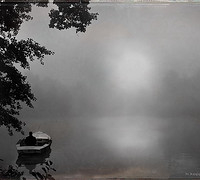 My favorite things in life don't cost any money. It's really clear that the most precious resource we all have is time.
—Steve Jobs
If I were to place a wager, I would bet that most people who read this site, when envisioning life after achieving their financial goals, imagine a secure, comfortable retirement — one that preferably will commence as soon as possible. If this description fits you, I'm going to have to ask you another seemingly silly question:
Why on earth would you want to retire?
Retirement may seem great at first blush, but after about a month of goofing off, I'd personally be bored as heck, and go out hunting for ways to be productive again. Wouldn't you?
You might also want to consider the fact that early retirees have a nasty habit of dropping dead. Theories abound for why this might be, but I suspect that having responsibilities lends a sense of purpose to your life that keeps your will to live strong and healthy. Perhaps that's one of the reasons why people with pets live longer as well.
So, just like the folks who are itching to get rich, if you truly are anxious to retire early, I must ask you to examine your motivations. Why do you want to retire?

A Means to an End, or the End Itself?
Let's be honest with ourselves, and dig a little deeper here. Do you actually want to retire? Or do you just want to quit your job? Are you running toward a permanently idle life, or are you running away from a job that you hate?
If it's the latter (and it usually is), then I have good news and bad news for you.
Check Yourself Before you Wreck Yourself
First, the bad news — you had best be careful. If you are motivated by dissatisfaction with your life as it is, you may become impatient, and impatience can lead to poor decisions. When it comes to building wealth, nothing will slow you down so much as being in a hurry.
The world is full of hucksters and snake oil salesmen who are out to prey on your impatience with grandiose promises of a quick escape from your dreary circumstances, if only you'll buy their $37 eBook on how to trade penny stocks, or buy real estate at no money down. If you take the bait, you'll likely find the supposedly miraculous book to be little more than a thinly veiled upsell for an expensive "course," or series of seminars.
Anyone who is thinking clearly can see that such schemes are far more likely to lengthen your road to financial freedom than shorten it, but years of drudgery in a miserable job can have a way of dulling your sense of judgment.
Would You Still Want to Retire if You Could Have Any Job You Wanted?
Now for the good news — no matter how much you hate your current job, chances are very good that there's a job out there that you'd actually love, or a small business you'd love to run. In fact, you may have dreamed about it all your life.
Think it over. I'll bet a number of ideas come to mind that aren't extravagant, unrealistic fantasies — jobs where the notion of retiring would never cross your mind, so long as you were making enough to live comfortably. Maybe you'd like to teach kindergarten, or work at an art museum. Maybe you'd like run your own online business, or run a cantina on the beach in South America. Maybe you'd like to write professionally.
What are You Waiting For?
So if there's a different job out there that would make you happy (or at least happier), why on earth don't you just quit your current miserable job and do it now? Perhaps you're afraid you wouldn't earn enough at it to support your family or your lifestyle. You may well be right. After all, you've got bills to pay, right?
Here's the thing, though. If such a job exists, you don't need to save up enough to retire all the way, at least not yet. You just need to bridge the gap between your expenses and what you could realistically earn at your dream job.
Let's say you believe you need $75,000 to live comfortably, while continuing to save for your real retirement. (Mr. Money Mustache may laugh at your extravagance, but let's go with it for now.) Let's say you earn that much or more now, but hate your job, and have always dreamed of teaching kindergarten.
If that's the case, you don't need to build up $75,000 a year in passive income and retire from your current job before you can live the life you want to live. Kindergarten teachers earn an average of about $52,000 per year. All you really need is to build up a much more manageable $23,000 per year, or better yet, trim back your lifestyle enough to bridge the gap. Then you can tell your boss to stuff it and go do what you really want to do with your life.
It's not uncommon for people who make this realization to discover that they have enough to "retire" right now. All that's required is the courage to take the leap.
Keep Your Perspective
Take a moment to read and reflect on The Parable of the Mexican Fisherman. You may find it a bit treacly, but its message is important, and easy to forget.
While it's entirely possible to retire "for real" in 10 years or less, even 1 year is too long to spend at a job that drains all the joy out of your life. Get to where you have a satisfying life that includes productive work that you actually enjoy. You can worry about actually retiring once you get there, although you may well find you no longer want to!
Next up: The Ideal Vision.