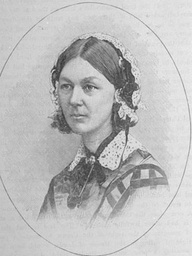 I attribute my success to this: I never gave or took an excuse.
— Florence Nightengale
I am back once again, after another rather long hiatus. I have an excuse, though: since my last post, I have:
Gotten married (to an amazing lady, I might add)
Had my honeymoon
Changed jobs
Bought a house
Sold my old house
Moved from the East Coast to the West (with four dogs!)
That's a long list of big life changes to have going on all at once, am I right? So I'm sure you'll agree that it's perfectly understandable that I've let a few things fall through the cracks — like writing for this site. Right?
Well, actually, no. That's a bunch of crap. Because since my last post, I've also managed to find time for:
Video Games
Netflix
Random Web Surfing
So in reality, my excuse is pretty lame, which is hardly surprising. Most excuses are.
Just think of how many people never find time to do what they know they ought to, yet spend hours upon hours daily on a similar list of distractions. Yes, I know, we all need downtime, but spending 34 hours per week watching TV doesn't leave much time for achieving your dreams.
My time spent on my own distractions hasn't quite reached that level. I really have been insanely busy with all the big life events over the past 2 or 3 months, after all. But if I am to be completely honest, I must admit that there's been more than enough time to squeeze in at least a little bit of writing without burning myself out.
Sure, I've been more than a little bit worn out, but a big part of learning to live a more independent, self sufficient life — the sort of life that leads to financial freedom — is getting things done, even especially on the days when you'd rather be doing something else.
So, to that end:
A New Challenge
Long time readers may recall that I am a fan of thirty-day challenges. There's nothing quite so motivating as making a public commitment, so here is mine: Starting today, I will post on this site daily for thirty days. My articles may be a bit shorter, but they will be substantive — "roundups" of old material or collections of links don't count.
Thanks to all of you who have stuck around these past few months. See you tomorrow!